Welcome
Asking for help is a sign of strength.
If you are looking for guidance with anxiety, fears, depression, or trauma and ptsd, it takes courage to ask for help. Admitting you can't do everything on your own, is the first step toward achieving wellness in a fast paced, demanding world.
Living in the U.S. today is not as easy as you might think. Have you ever felt like your mind and body are disconnected or that your mind has a mind of its own and that you often feel out of control over your mind or body? Have you wondered, "Is it just in my head or do I really feel off?" Some people say, "I feel like I'm going crazy!" It's OK, you're not going crazy; however, you have experienced a hijacked mind. Between reactive hypoglycemia, lack of proper nutrients, too many cocktails or pharmaceuticals, or lack of stress release, this can cause many mental and physical problems within your internal structure. Allow me to help you with a 90 day Reboot and expose you to the many options I have at hand.
What is a hijacked mind and the 90 Day Reboot? It took a long time to allow your mind and body to become disconnected and feel lack of control, well it will take at least 90 days to point you in the direction you may need to reclaim your mind, to reclaim your body, to get back on track toward the Blissful life you were meant to live. My plan for you doesn't include sitting around and just doing talk therapy, no, that's only a piece of the puzzle. I have a 90 day structure to help you recover your mind from whatever it has been exposed to that has hijacked it and left it feeling "under the weather". It's only a matter of time before the gray skies turn blue again. I'm honored to help you rediscover the sunshine and glow in the beauty of today to lead to a promising tomorrow.
The good news is, asking for help gets easier with a little practice. The way in which we cope in the world is greatly influenced by how we see the world. Asking for help, and obtaining a fresh perspective is often the first and most profound step toward developing the mental muscle needed to become stronger. The more support you gain, the better equipped you will be to take on bigger challenges and achieve more successes.
---
Please contact me to schedule a free initial consultation.
830-285-5095     |     Send Email
I look forward to helping you make the first step toward your well being.
---
The Benefits of Therapy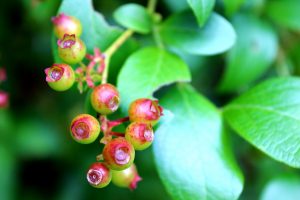 Psychotherapy can be an effective tool in providing you with the necessary support and training to overcome the challenges you face. By seeking therapy, you are taking responsibility and action to change what no longer works in your life. Many studies have shown throughout the years that psychotherapy is an effective form of treating and managing mental illnesses and other emotional disorders.
As an experienced counselor/therapist, it is my honor to assist you in exploring your core issues and move toward a healthy, fulfilling life. Utilizing a variety of approaches including Behavioral, Biopsychosocial, Cognitive/Cognitive-Behavioral, Movement Therapy, EMDR, Person-Centered, Sound Healing, Mindfulness and Mental Health Integrated Medicine, I will work with you to create a treatment plan that is customized to meet your unique circumstances.
With honesty and compassion I will work with you to create an open channel of communication. The goal of our therapy sessions together, will be to help you develop the mental fortitude needed to lead a successful life. Additionally, we will work on the skill of self-compassion, which will allow you to move more easily through difficult times in the future, as wells as become a more productive and happier person.
"Your present circumstances don't determine where you can go; they merely determine where you start."

– Nido Qubein